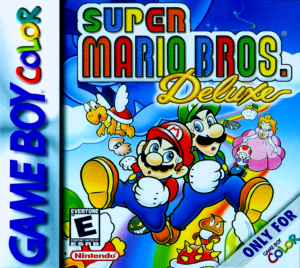 Super Mario Deluxe Game Details
Game Name :
Super Mario Deluxe
Release Date :
05/01/1999
Publisher :
Nintendo
Developer :
Nintendo
Official Game Website :
Genre :
Platformer
Players :
2
System :
Game Boy Color
Also On :
Review Score :
---
MSRP :
UPC :
ASIN :
Super Mario Deluxe - Game Description
Super Mario Deluxe was published for the Game Boy Color on 05/01/1999. Developed by Nintendo, Super Mario Deluxe is a 2 video game, and is rated by the ESRB.
Official Game Description
Bowser has taken over the Mushroom Kingdom, and it's up to Mario to put an end to his sinister reign! Battle Bowser's vile henchmen through 32 levels in the Original 1985 game mode. Move on to collecting special Red Coins and Yoshi Eggs in Challenge mode. Then, try to unlock a secret mode that's waiting to be found by super players like you! Every mode will give you the chance to beat your own score, and there's a lot more to do than just saving a princess. So get ready for a brick-smashin', pipe-warpin', turtle-stompin' good time!
Super Mario Deluxe Screenshots :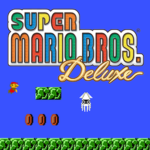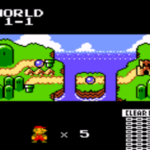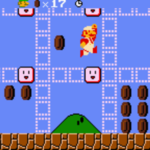 Super Mario Deluxe Trailers & Videos
Super Mario Deluxe Screenshot / Photo Gallery
Super Mario Deluxe Walkthroughs & Cheats
Super Mario Deluxe DLC (Digital Download Content) Content
---
Related Articles For Super Mario Deluxe
---
---