Tokyo Mirage Sessions ♯FE Game Details
Game Name :
Tokyo Mirage Sessions ♯FE
Release Date :
06/24/2016
Publisher :
Nintendo
Developer :
ATLUS
Official Game Website :
Genre :
Role-Playing, Adventure
Players :
1 Player
System :
Wii U
Also On :
Only on Wii U
Review Score :
N/A
---
MSRP :
$59.99
UPC :
045496904319
ASIN :
B01CKGI0TO
Tokyo Mirage Sessions ♯FE - Game Description
Tokyo Mirage Sessions ♯FE was published for the Wii U on 06/24/2016. Developed by ATLUS, Tokyo Mirage Sessions ♯FE is a 1 Player video game, and is rated T (Teen) by the ESRB.
Official Game Description
Slay monsters—and slay like a pop star—in this brand-new RPG from acclaimed developer Atlus. An inter-dimensional evil has invaded modern-day Tokyo, resulting in this fantastical barrage of music, style, and yes, danger. So fight back! Battle through dungeons to pump up your strategy and creatively decimate your foes…before all hope fades to black.
You and the rising stars you call friends will need to call on your own creative power—manifested as iconic Fire Emblem™ characters—to wage a secret war on rogue spirits that feed on creativity. Each encounter will immerse you in deep, turn-based battles that blend the combat of the Fire Emblem and Shin Megami Tensei series into one brutal harmony. Fuse items to craft new weaponry; then play to your strengths and crush your foes. Around every corner you'll find fun nods to multiple fandoms, including Fire Emblem references, dungeons themed to the entertainment industry, and stunning music performances.
Tokyo Mirage Sessions #FE Special Limited Edition
A special limited version of Tokyo Mirage Sessions #FE is available in North America. The special edition comes with a full copy of the Wii U game, a CD collection, art book and more. See image below.
Tokyo Mirage Sessions ♯FE Screenshots :
Tokyo Mirage Sessions ♯FE Trailers & Videos
Boss Fight – Aversa – Tokyo Mirage Sessions #FE
Tokyo Mirage Sessions ♯FE Screenshot / Photo Gallery
Tokyo Mirage Sessions ♯FE Walkthroughs & Cheats
None Found
Tokyo Mirage Sessions ♯FE DLC (Digital Download Content) Content
DLC Content Unknown
---
Related Articles For Tokyo Mirage Sessions ♯FE
No Article Found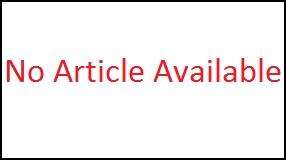 ---
No Article Found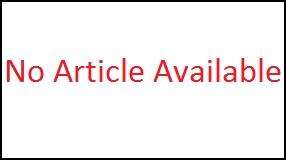 ---
No Article Found